My Favorite Thanksgiving Foods!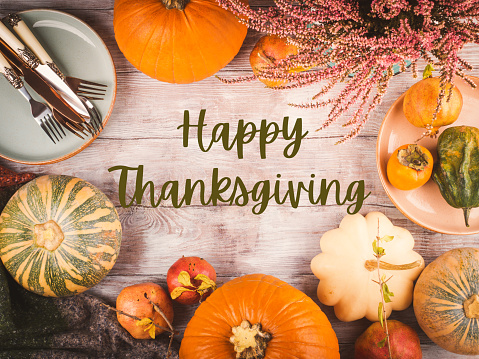 Thanksgiving is just tomorrow! I am so excited to share with you, my favorite Thanksgiving foods starting with two side dishes or appetizers, and ending with my all-time favorite dish. So starting in the kitchen and ending on the dining room table, here are my favorite Thanksgiving foods!
Pigs in a Blanket
Cook time- 25 min       Prep time-10 min       Servings- 8 to 12
Ingredients 
1 8oz tube of crescent rolls
1 12oz package of mini cocktail weiners
4 tbsp melted butter
Coarse salt
Step one
Preheat the oven to 375° Lightly flour your surface so the crescents don't stick. Unroll the crescent sheets and tear where perforated. Cut each triangle into three smaller triangles.
Step two
Place one Weiner on the thick side of your crescent and slowly roll to the thin side. Repeat for each roll. 
Step three
Place on a medium baking sheet and brush on melted butter. Sprinkle Coarse salt over. 
Step four
Bake for 15-20 min or until golden brown. 
Deviled Eggs 
Cook time- 45 min    Servings- 12 halves
Ingredients
6 large eggs
1 teaspoon of mustard
1 to 2 dashes of salt 
¼ Teaspoon ground black pepper
1 tablespoon fresh snipped chives
3 tablespoons mayonnaise 
Paprika for garnish
Fresh whole chives for garnish
Step one
Hard boil eggs for 10-12 min. Rinse in cold water, peel, and let sit in the fridge for 15 min.
Step two
Cut the eggs in half, lengthwise. Scoop the yolks into a bowl and mix in salt, pepper, mayonnaise, chives, and mustered while smashing the yolks. 
Step three
Fill each egg white with about 1 ½ teaspoon with the yolk mixture.
Step four
Dust top with paprika and add whole chives for Garnish.
Green Bean Casserole 
Prep time- 5 min       Cook time- 35 min 
Calories- 145              Servings- About 5-6 
Ingredients
2 cans of french cut green beans
¾ cup of milk
⅛ teaspoon of pepper
1 ⅓ cups of crispy fried onions 
1 can of cream of mushroom soup (can be substituted with cream of potato) 
Step one
Preheat the oven to 350°.
Step two
Open two cans of green beans and drain them. In a large, oven-safe 
casserole dish, mix in your green beans, cream of mushroom soup, milk, pepper, and just less than ⅓ of your crispy fried onions. 
Step three
After preheating, bake your casserole for 30 min (or until hot) and stir.
Step four
Top with the remaining ⅔ of your crispy onions and bake for 5 min (Or until you have a golden brown onion top) Add more crispy onions as a serving option.
Hope you enjoy your Thanksgiving, and have fun with your family traditions. I bet you'll have fun in the kitchen with these recipes.