Democrats Won the White House, But the Party Establishment Continues to Underperform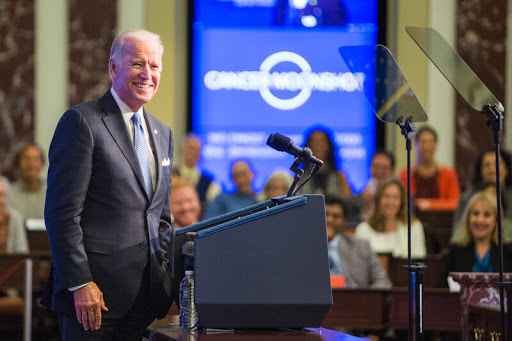 Despite all of the nonsense claims coming from Donald Trump and many in the Republican leadership, Joe Biden has won the White House and will serve as the 46th President of the United States. Some may take these results as unmitigated great news for Democrats, but the reality is that once again, the party massively underperformed, and is in grave trouble going forward.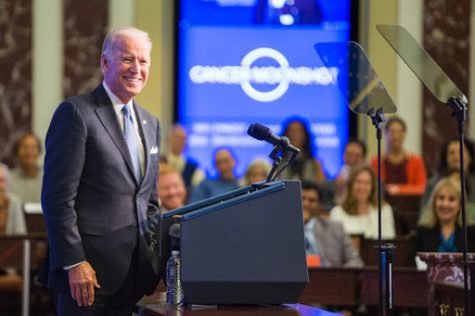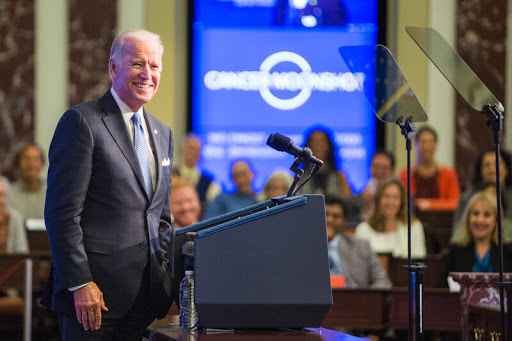 Joe Biden, instead of appealing to the material concerns of Black or Hispanic voters, decided to pin his hopes on disaffected Republicans, hoping they would switch their allegiance and vote for him. This was a massive failure. Donald Trump won 6% more Republicans in 2020 than in 2016. In addition, Trump gained six points among Black men, doubled his support with Black women, and improved by 4 and 5 points with Hispanic men and women respectively. 
Furthermore, it was almost universally expected among political analysts and strategists that the Democrats would widen their majority in the House and take control of the Senate. Quite the opposite has happened. Democrats lost seats in the House (though retaining their majority), and were defeated in Senate campaigns that they were widely expected to win. Cal Cunningham lost to incumbent Thom Tillis in North Carolina despite leading by as much as ten points in a late October poll. Susan Collins held her seat in Maine by a margin of nearly ten percent even though she consistently trailed challenger Sara Gideon. On down the line it goes; Jaime Harrison and Amy McGrath were both walloped despite raising record numbers in campaign contributions. Joni Ernst held her seat in Iowa, and Steve Daines won in Montana. Despite picking up layup wins in Arizona and Colorado, and eeking out a win in Michigan, Democrats were roundly rejected in Senate races across the country. Not to mention widespread losses in state legislatures from New Hampshire to Iowa to Pennsylvania. 
So what went wrong, and why do Democrats keep losing? 
Aside from a few notable exceptions, the Democratic party offers no clear and distinct alternative to the Republican party. They simply put a happier face on corporate pillaging, austerity politics, and free-market doctrine, without appealing to poor and working class Americans. Abandoning working-class politics altogether has made the Democrats a party of elites that are more concerned with policing various cultural issues than improving the lot of the most vulnerable. The nomination of Joe Biden signaled that the Democratic establishment wishes to remain a corporate-centered party at all costs. Even in a pandemic, the Democratic party can't be bothered to advocate for free and universal healthcare. Even with economic collapse, there is no concrete proposal for substantial relief, eviction moratoriums, or anything of the sort. The Democrats banked on people being tired of Trump's antics, which they were. But they have no interest in governing with the needs of struggling Americans at the forefront. In fact, by all indications, they plan on continuing the same failed brand of neoliberalism that gave rise to Donald Trump. And, as has been proven, that strategy is extremely flawed both morally and electorally. 
What did succeed in this election were progressive candidates and priorities. Every congressional co-sponsor of Medicare For All won re-election, as an exit poll from Fox News (yes, Fox News) showed that 72% of Americans favor switching to "government run" healthcare. Voters in Arizona, Montana, New Jersey, and South Dakota overwhelmingly voted to legalize recreational marijuana use, and Oregon took the step of decriminalizing possession and personal use of all drugs, placing an emphasis on treatment rather than punishment. Florida raised its minimum wage to fifteen dollars an hour, with a whopping 61% approval from voters. In fact, more Floridians voted to increase the minimum wage than voted for Joe Biden. Members of the "squad," a group of left-wing Congresspeople not only all won convincingly despite massive fundraising disadvantages, but expanded in size with the elections of Jamaal Bowman, Cori Bush and others. By all accounts, the Democrats would be better served by running on a progressive agenda that favors the vast majority of Americans. Who knew. 
Despite these victories, the outlook for the next few years is bleak for the American left. Joe Biden is a politician with conservative instincts, who is now running up against a Republican Senate, a stacked Supreme Court, and a narrow House majority. Translation: he will capitulate to Republicans at every turn. He did not win by a significant margin, and half of the country reviles him. He has no political will to fundamentally change the balance of power in this country, and the Democrats are now set up for another round of massive legislative losses in 2022. However, progressives are in a much stronger position than they were a short time ago. Left-wing policies not only enjoy widespread support, but are already being passed in states and cities across the country. 
The failure of mainstream Democrats to articulate a genuine alternative to the depravity of the Trump era and Republican policies has been one of the greatest failures in modern political history. Continuing to ignore the broken systems of this country will only serve as the Democratic Party's downfall.