Holidays at Harbor House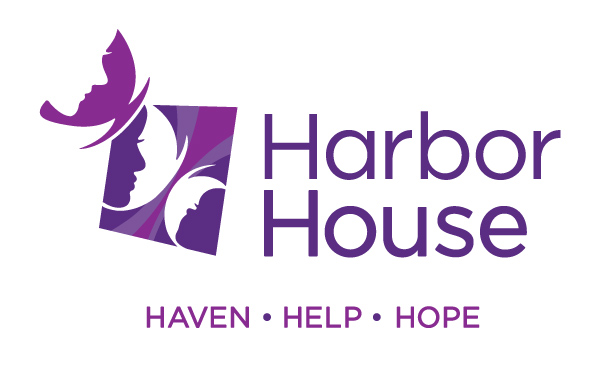 Lara Reddin works at Harbor House, Appleton's local domestic violence shelter. According to its mission statement, "Harbor House exists to break the stigma of abuse, offer refuge to survivors, and create pathways to empowerment." The establishment offers multiple programs to educate on, prevent, and support victims of domestic abuse. Lara answers questions about her job as the Volunteer Coordinator, Holiday happenings at Harbor House, and the organization's impact on our Appleton community.
Can you tell me a bit more about Harbor House as an institution? 
Harbor House has a domestic shelter, as well as services for outside clients. We…have adult programming and children's programming. We do counseling…with advocates so men or women can get help with whatever they're going through. We also have legal services…if they need help with a restraining order, or custody, or divorce…Our shelter…is a safe place to stay for anyone experiencing domestic violence. They can stay as long as they need. There are no 'cut-off days'…It really goes based on each individual's needs. We have prevention and educational services. We go out into the schools and teach about domestic violence, dating violence, healthy friendships, [and bullying]…We go out into businesses [to]…talk about domestic violence, and train doctors, nurses, hairstylist professionals, all sorts of different people…how to work with victims of domestic violence.
What is your role at Harbor House, and what does that role entail?
I'm the Volunteer Coordinator. I do a lot of things: I am in charge of all the volunteers that come to Harbor House, whether that's someone doing yoga class, coming in and working the front desk, [or doing] childcare… I work with all different groups when they come in, as well as individuals. Groups of people…from businesses…come in once a month to do a volunteer day – or once a year. Depends on the group! I recruit and train new volunteers and interview them. I'm in charge of our Holiday Program…then I have lots of random jobs…[for example,] I run the hydroponic garden. 
What is a hydroponic garden, if you don't mind me asking?
It kind of looks like a big spaceship or…a tanning bed. We grow lettuce, and cilantro, and parsley, and basil, and spinach. It's an upright garden that runs off of water and nutrients…It takes about a month, then you have…[fresh] lettuce and herbs…[We] put them in the kitchen for the women.
What is your favorite part of your job and being a part of the Harbor House community?
I like being able to…get to know people on a personal level, being able to work individually with them and see what kinds of things they enjoy here at Harbor House… [I love being able to provide them with] that opportunity. 
What kinds of events do you organize this time of year for the holidays? 
We have a gift card drive that we're promoting. [We're] having people drop off gift cards [from] target, kwik trip, walmart, that kind of stuff. Then we have a holiday needs list as well. People drop off donations…[We also host] a big holiday event here. Clients will come down and shop for their kids. They'll pick out presents, then they'll go and wrap them with help from our volunteers…At the same time, we have a field trip for the kids to keep them occupied…[We hold a] Christmas party with Santa for the kids…Volunteers [also] come in to shop for and wrap client gifts, that way the clients get gifts as well, not just the kids. 
What is your favorite harbor house holiday initiative this time of year, and why?
I like seeing the whole place get decorated. We have a couple different trees up around, and then the basement gets decorated because that's where the holiday shopping event is and where donors come in. I like interacting with all the donors and clients, just seeing all the smiles it brings to their faces…A lot of the women are really appreciative and really happy with what we're doing. 
Appeared in Noctiluca's December 2021 Issue