Musical therapy improves personal wellness
Why do we like music? For most people, the first answers that comes to mind may include "it motivates me," "it's a great distraction when I'm bored," or a straightforward, "I just do." However, some might say that the simple plucking, crooning, banging out of notes helps them get through the day, makes them happy, and provides them with an inexplicable sense of relaxation.
Across the board, research in music stimulation has demonstrated that the human brain responds resoundingly well to any activity relating to or involving music; it is proven to be an effective and positive supplement for accomplishing a variety of tasks, whether it be improving cognitive ability, regulating emotions, or coping with specific gene irregularities.
Because of the many compelling connections humans have with music, musical therapy has provided an alternative, positive method of healing for individuals of all ages and backgrounds.
But how can music therapy, something seemingly so complex, be confined to a single definition? According to the American Music Therapy Association website, music therapy is the use of music to improve personal wellness, relieve stress and pain, regulate emotions, improve memory, enhance communication skills and increase physical mobility, among other things.
Expressive Therapies, LLC of Appleton, owned and operated by Sara Devine MT-BC, LCSW with the assistance of Maly Massot MT-BC, has provided such therapy for individuals of all ages and backgrounds. Devine has treated a multitude of issues, including but not limited to depression and anxiety, cancer, neurological disorders and NICU (neonatal intensive care unit) infant complications.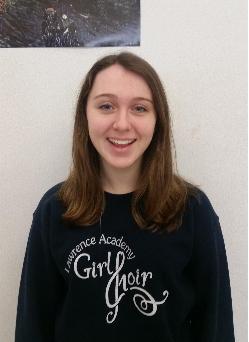 To optimize the effectiveness of treatments, Devine conducts an evaluation process for each individual. She helps her clientele form attainable goals and typically asks their reasons for enjoying music. "Usually my analysis extends for six to seven pages…but the most important thing is getting to know the individual well." Once the evaluation has been completed, sessions are scheduled one to two times a week, depending on an individual's availability and situation. Since people and their lives vary from day to day, a very adaptive and knowledgeable person is required to help with treatments.
Jacie Jones, a current Appleton North senior, volunteered for two years assisting Devine within several large group therapy sessions, primarily working with children. "We just had the kids practice communicating with each other by singing, talking, and playing instruments." Regarding the general impact musical therapy had on the children she worked with, Jones says, "[These sessions] have all sorts of positive impacts…[they] help individuals become better versions of themselves."
As Devine mentioned, "…each case is diverse and unique to each person. Every session is different, as well, depending on circumstantial occurrences."
To treat depression, for instance, Ms. Devine utilizes lyric composition and analysis techniques to find the complex relationship of emotions and words; for kids with certain special abilities, she provides them with memory recall exercises in addition to information for playing two-handed instruments in order to improve motor skills. Once an individual begins to improve, Ms. Devine schedules sessions on a less frequent basis. "We discuss [treatment termination] much; the termination process is important to talk over several times. At the final session, we have a big hoorah to celebrate such a significant accomplishment."
Ultimately, healing through musical therapy encourages self-improvement but does so in an easily-connectable, largely personalized manner. It perpetuates that music, more than being a mere source of entertainment, has the capacity to effect the human brain in incredibly positive ways.