Pop goes the world: Music returns to its roots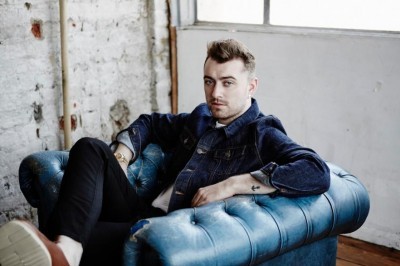 In the 20th and 21st centuries alone, pop music has undergone massively significant stylistic shifts, mainly due to the compelling societal and cultural changes our nation has experienced. The classic country of Marty Robbins and Johnny Cash paved the way for Fleetwood Mac and The Jackson Five. Guns N' Roses led the scene to leave room for Oasis and Sunny Day Real Estate. Even Britney Spears left the limelight; the likes of Katy Perry (and yes, Fetty Wap) took focus.
However, something quite peculiar is happening in today's music world. We're repeating ourselves. The cycling genres of yesterday are now coming full circle. Hozier. Adele. Sam Smith. Notice the homages paid to Billy Joel. Sinatra. Tom Waits. Popular music has always been an evolutionary art and we as a culture evolve with it, but strangely enough, we're reverting back to a better time, a simpler time. We've been taking a closer look back at our past. And here's why.
The world is still changing, but we're seeing some patterns.
"Those who fail to learn from history are doomed to repeat it." In almost every case, this phrase has irrefutable weight to it. Y2K spawned a technological revolution with the expansion of the Internet, much like the industrial revolution of 1900 onward. The recession of 2008 reminded us of the Great Depression. Even the supreme court decision of June 25th, 2015, to legalize homosexual marriage had roots in the desegregation of the south in the 1960s: freeing a social minority from abuse and torment.
Many events in our current generation have roots, similarities, or even carbon copies of events that happened in the past century. With that, we're seeing resurgences in cultural breaks. Political activism is at a record high.
Therefore, music, art, and general media is starting to browse through the past; music is starting to strip down its sound, abandoning the electric instruments of two decades ago, the synths and breakbeats of yesterday, and choosing to strike up the piano, acoustic guitar, and soulful voice. Sam Smith and Adele's new hit singles of the past year hearken back to a simpler time when we sang about what really mattered, and didn't need all of the fluff of shiny, chrome studio magic. Hozier reminds us of our beloved gospel singers from the 60's south, albeit with an Irish and very much in-the-present-day twinge. We've entered a time where, it is my great pleasure to announce, we've started to use real instruments to write and record real music again.
We've exhausted our instruments, and it's time to start fresh.
When it comes to pop music, genres change not only because of society, culture, and significant current events; our music world exhausts certain instruments and styles. We go from jazz, to rock and roll, to proggy stuff, grunge, and now indie pop/indie rock. The way it works, is that once we've realized that anyone can play jazz or grunge, it's time to move on. It's only a matter of time that the underground folks at school realize that just about anyone can become the Foals, or Wavves, or even Walk The Moon – and pretty soon that genre will be exhausted.
The reason we are going back to our roots with more traditional pop instruments, is because we're rebooting a little bit from exhaustion. We build up a sound, and build up another, and keep increasing the arrangements of electronics and different layers until we've created something unlistenable: dubstep and trap. This is a theory I like to call "Rev Theory." We rev up new sounds and styles over the years, like a manual gear on a car, until that genre gets exhausted (or gear). We then shift gears, and we start anew, evolving more sounds along the way after we've returned to our roots for a bit. We are currently in the fraction of time between the peak of a "gear" and the next rev state, where we need to bring back traditional pop, piano, guitar, and the human voice.
Pop music isn't just affected by the world around us, it also has to do with us becoming too musically comfortable with ourselves. And we're not quite sure if we like that. So it may be time to switch our gears and start fresh.