An evening of holiday mischief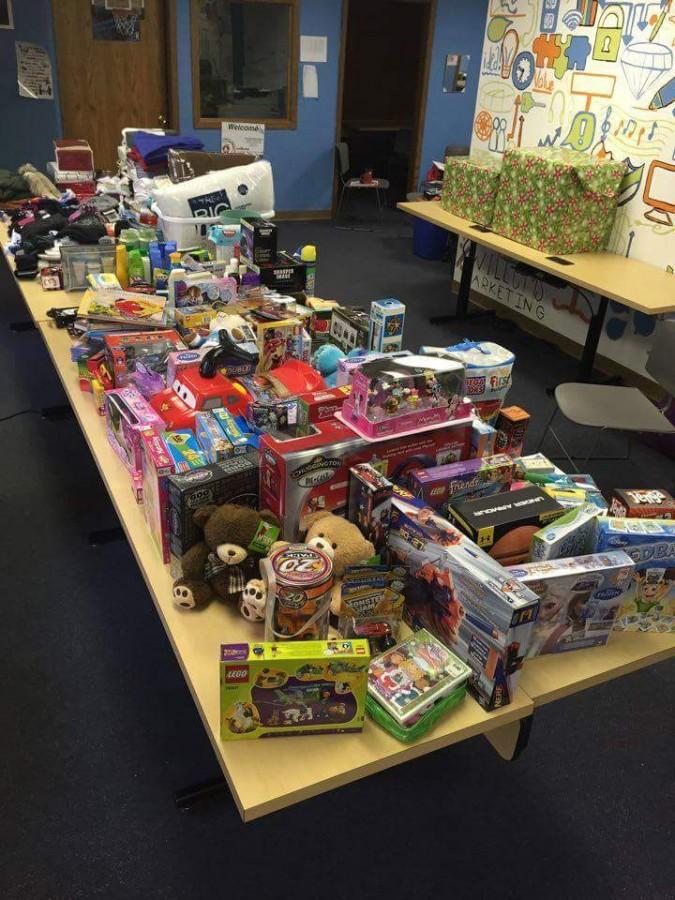 You may have rolled your eyes at the tree display at Target, cringed at the carols playing on the radio, and avoided eye contact with the Santa at the mall, but the holidays came and went and, with advertisements and promotions galore, they were impossible to dismiss. They may have past, but it is impossible to forget the season of cheer synonymous with baked goods, wishlists, seasonal drinks, pointless coffee-cup arguments, family reunions, and of course music.
For the fifth year in a row, An Evening of Holiday Mischief provided the community with a night of hijinks, holiday cheer, and genuine generosity. North alum Cory Chisel hosted alongside his longtime collaborator and partner, Adriel Denae. Attendees enjoyed solo performances from both Chisel and Denae, as well as collaborative pieces. According to the event's official Facebook page, "Rhodes Wilder Chisel [the couple's son] brought down the house with his performance" as well.
With the duo's Americana take on classic holiday songs, you can be certain this wasn't your grandma's Christmas pageant. Many surprise guests joined the headliners throughout the concert. In years past, these performers have included community choirs and local artists, and this year included the Appleton Boychoir and John Wheelock, a local singer and bass player.
To spread the cheer throughout the community, Willems Student Marketing team, which features many Appleton North Students and is headed by North's own Mrs. Dechant, held a gift drive during the concert, wherein attendees were encouraged to bring a new unwrapped gift to the performance. These gifts have since been donated to families in need at the Fox Valley Warming Shelter, COTS, Homeless Connections, and the Harbor House.
Overall, the evening, which was standing room only, has been labeled a success by the event's coordinators and can be expected to run once more in December 2016.
For more information, check the Mile of Music Facebook page or their website at http://mileofmusic.com/.