North student publishes very first comic book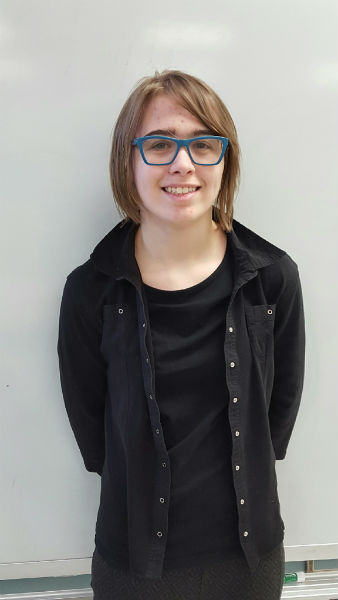 Subscribers to the Noctiluca received a special gift of a comic book inside their copies of the February Noctiluca. The comic book was created by Appleton North's very own Lauren Sassi. This is Sassi's first comic book that has been published and what she describes as her first "real and published artistic project".
Sassi first started publishing her comics in the Noctiluca her freshman year of high school, so it is especially fitting her first book was printed and distributed alongside the Noctiluca. Some of her work for the Noctiluca inspired her to create the comic book, and she has used work from the comic book as submissions to the paper previously.
The comic book is titled,"Krimewave Komics: How to Train Your Baseball Dinosaur". The story follows two main characters as they give their friend a very unusual gift (possibly a baseball dinosaur!), according to Sassi. The story is a continuous 20 page comic and is in full color.
"I was inspired to make the story because I wanted to improve my skills in art and also because comics have been a passion of mine since freshman year. It took me 7 months to make the whole book and I started in November of last year," said Sassi.
In the future Sassi plans to continue submit comics to the Noctiluca and studying graphic arts in college. "Publishing another book would be a lot of work, even though it was a great project. I definitely want to continue graphic design and animation in college. Fox Valley Technical College has a great course in graphic design and so does a school in West Bend that has a good animation course."