Pitch perfect: A North senior and his musical superpower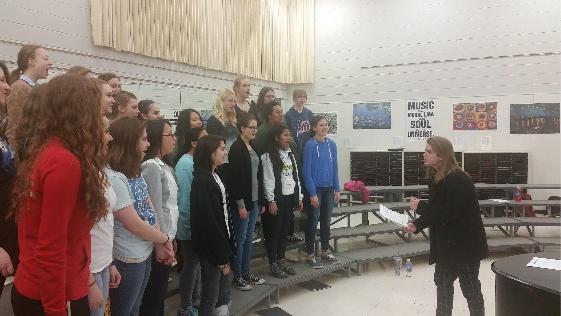 Jack Russell, a senior at Appleton North, possesses the rare talent of perfect pitch.
"You can name any key in music theory, know every note in the universe, and be able to recognize colors and hues that each pitch gives off," said Russell, who starred in North's "The Little Mermaid" as Prince Eric; his ability to sing every note with miraculous tune was an undeniable asset to his performance.
His uncanny superpower-like ability is not always an asset, however. Russell often finds himself over analyzing musical performances because of his keen ear. "If a vocalist sings a song in a different key than it was written, or if a single string is perhaps two cents sharp, it may not seem like such a big deal to the average person. My brain says otherwise—sometimes it is difficult to act or speak when such occurrences happen," said Russell.
"I can't view most live shows or productions without constantly being bombarded with audio-sensory mayhem. The performance may be absolutely fantastic regardless. Perhaps the biggest drawback is large crowds. To me, every human voice has a distinct timbre and pitch. Ever heard an orchestra, in cacophony, warming up? Anytime I'm at a pep rally, that's what I hear—and I want to run, hide, or curl up into a ball."
"My performance kids, both solo and groups, are aided greatly by this skill," Russell said. "I can tune an ensemble, provide starting pitches, and instantly recognize when a key change is imminent. Perfect pitch is a remarkable blessing, but also a mind-numbing curse. It allows me to be the gifted musician I am today as well as on the edge of being absolutely nuts."