Humans of Appleton North: Skyler Singer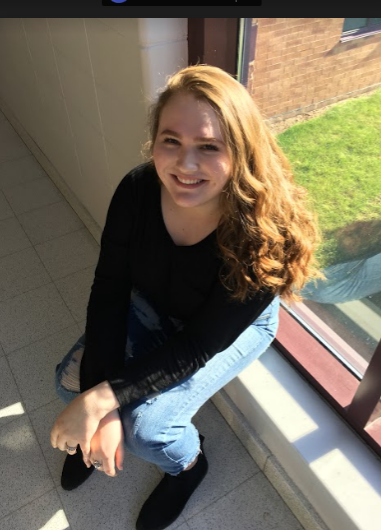 "I was always fascinated with telling a story through visuals rather than words."
Skyler Singer wants to become a cinematographer/editor in films. Her favorite director is Wes Anderson. She loved his work in Fantastic Mr. Fox because of the incredible twist he put on the film as it was previously a book. "It was the first film that I knew I wanted to make films." Anderson always puts his own twist on movies he makes and uses color palettes, something you wouldn't normally notice, in his films. She also wants to use color palettes in her films to tie in themes of any movie she is making.
Singer believes that "Every director has their own style," but she has yet to discover her own style, she said. Her dream actor to work with on a film is James Franco, "because he has done such versatile roles."
In the end, Singer hopes that her films leave the audience with an impact of whatever the film portrayed whether it be from the film itself or the visuals.