SOAR basketball players shoot for the stars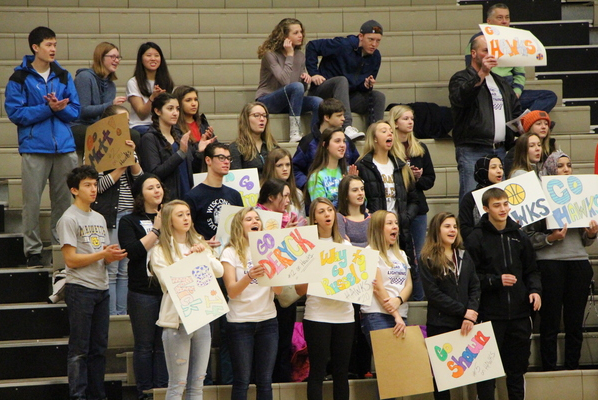 The crowd roared as the eighth annual Key Peers SOAR Lightning basketball game came to a close on Saturday morning. The SOAR team took the game with a 45-31 win against the Appleton North team.
"The basketball game is a way to reach out to the community, since Key Peers is all about helping the community," said Key Peers co-treasurer Stephanie Scheer.
SOAR Fox Cities's mission is "Empowering People with Differing Abilities," according to their website. Along with the SOAR basketball team, other SOAR teams include bowling, powerlifting, aquatics, track and field, softball, tee-ball, and bocce.
The vision of SOAR Fox Cities is "a community where all individuals can be actively involved and have opportunities to maximize their potential," according to their website. They value "integrity, respect, positive relationships, advocacy, life-long learning, and community."
SOAR Fox Cities was first established in the 1950s by parents who wished to "help their children realize fulfilling lives and secure futures."
Today, "SOAR Fox Cities is the 3rd largest Special Olympics agency in the state."
To learn more about SOAR Fox Cities, go to http://www.soarfoxcities.com/