Baseline concussion testing dates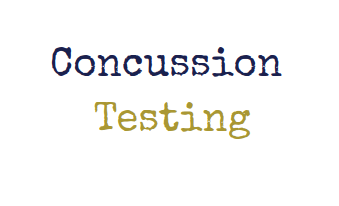 Baseline concussion testing will be starting towards the end of February and will be continuing into March. Freshmen and Juniors must test if they haven't already participated in a sport yet in the 2016-17 year. Sophomores and Seniors will only test if they did not test in the previous year. If you have questions regarding testing, please contact Cassy Amo at [email protected]. The testing dates are as follows:
February 27th – Girls Track 2313/2316 @ 3:45 pm
March 1st – Boys Track 2313/2316 @ 3:45 pm.
March 7th – Softball/Baseball 2313/2316 @ 3:45 pm
March 13th – Girls Soccer 2313/2316 @ 3:45 pm
March 20th – Golf/Tennis 2313/2316 @ 3:45 pm