Appleton North students organize local women's march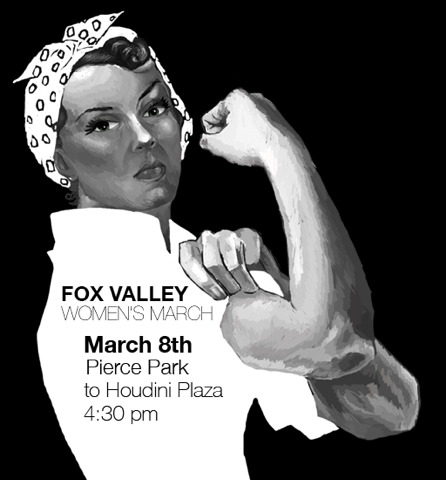 Sophie Plzak, Special Editions Editor
March 7, 2017|158 Views
This Wednesday is International Women's Day, and with it will come a large march down College Avenue in the spirit of women's empowerment.
Several students from North High School have organized Appleton's first Women's March since the March on Washington called citizens to action in the name of fighting for gender equality. At 4:30, March 8, many people from Appleton and the surrounding areas will meet at Pierce Park to march to Houdini Plaza, protesting and acknowledging issues ranging from trans rights to racial divides and inequalities.
Ndemazea Fonkem, a freshman at North who headed the planning for the event, explained, "Our mission is to unite the citizens of Appleton in a collaborative effort to recognize the inclusion of all women of different backgrounds and identities in the women's march movement." She emphasized the importance of inclusion, non-violence, and tolerance in order to effectively raise awareness for the cause.
Sophie Plzak, Special Editions Editor, was one of the student organizers of the march.