Humans of Appleton: Maureen Budiac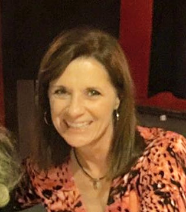 Even with her years of being a judge, Maureen Budiac never expected there to be so much crime in Wisconsin, much less Appleton. But a tour of the county jail changed her whole perspective.
"I wanted to see what it was like for people who turned their own lives upside down and are paying the price for it," Budiac said. She also commented on how the security measures and how much more thorough they were compared to her expectations. "When I first got there, I had to go through all kinds of security: metal detectors, bag searches, the usual. I wasn't expecting our prison to be just like the others."
Budiac was lead through hallways of cells containing inmates that gave icy stares and made comments as she and a security guard passed by. Of course, most inmates aren't exactly "friendly," but Budiac was left speechless by the atmosphere.
Then came the stories about inmates, what they'd done to "turn their lives upside down and be paying the price for it". She was most shocked when told about a female inmate that had murdered her husband in cold blood at a motel located just a few blocks from her home. "She seemed like such a nice, friendly person. The kind that you'd feel comfortable asking for a cup of sugar from. Knowing that she did that just a few blocks from my house, a block from my kids…it's something you never get over," Budiac recalled, clenching her fists at the memory.
The tail end of the tour consisted of the "less alarming, yet still bad" charges: probation violation, et cetera. Budiac even ran across a few inmates she'd sentenced herself. She saw one of the darkest parts of the prison: solitary confinement. Even in Appleton, Budiac thought.