500 Days of Summer (Shakespeare): The Tempest
While the Appleton North-based Summer Shakespeare theatre program doesn't actually last 500 days, it provides our community with a brilliant crash-course in 500 years of dialogue, emotion, and the human condition of which William Shakespeare spent his life writing and performing.
This summer of 2015 marked the 29th anniversary of the Summer Shakespeare Theatre program, founded by Appleton North theatre director Ronald Parker in Kenosha, Wisconsin. The program has exponentially grown, evolved, and effectively summoned students from all over the Fox Valley (sometimes even beyond) to act, perform tech, and discuss the works of William Shakespeare in depth. With the 30th anniversary steadfastly approaching, what better way to invite students to the theatre world this summer than with one of the last of Shakespeare's works: The Tempest.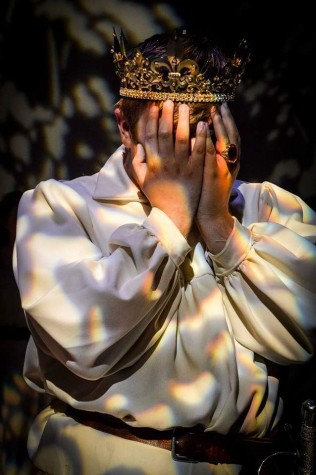 Written towards the end of Shakespeare's astonishing resume, The Tempest is an incredible tale of magic, mayhem, marooning, monsters, make-believe, monarchies, master sorcerers, and Miranda. Prospero (in our case, Prospera) is marooned on an island with her daughter Miranda and over time becomes a powerful magician, knowing that someday the enemies that took over the rightful throne of Milan will be in some serious trouble. Also on the island is a Renaissance version of Gollum called Caliban, who serves as Prospera's slave after attempting to take advantage of her daughter. He eventually becomes entangled in the lives of Stephano, a most drunken butler, and Trinculo, a jester, who had shipwrecked on the island during the present course of the play. The shipwreck not only brings these two colorful characters, but also the depressive monarch Alonso (the new duke of Milan, who believes his dashing, princely son Ferdinand died in the wreck). Among them, is Antonia, the wicked sister who banished Prospera in the first place. The story is one of the most intriguing of Shakespeare's plays in the fact that it not only heavily focuses on magic, but it also talks in depth about the importance of justice and revenge within direct relationships. And, don't you fear –there are plenty of innuendos and crude jokes that surface throughout the play, and if you have a keen ear for Elizabethan language, it makes the experience exponentially more enjoyable.
The Summer Shakespeare Theatre program has done a brilliant service in bringing the younger generation of teens closer to Shakespeare's works, allowing students to not only learn about the current play being performed, but also about how iambic pentameter functions, or how to use a sword properly, or how every one of Shakespeare's works can be related directly to the human condition and just about all future plays and productions.
"Participating in The Tempest this summer was different than any other show I've done because the Summer Shakespeare program provides more than just building and creating a show," says Appleton North junior Yasmeen Ashour, one of the production's costume mistresses. "It provides insight into the mind of the greatest playwright who ever lived (far more than the required reading in freshman English)."
Other students also reflected on how their experiences were portraying these ancient but not outdated characters. 
"Playing Prospera was extremely challenging, but also rewarding," North senior Jaya Mallela said. "I had to learn to be commanding and powerful, but also wise and forgiving. I've never had to play a character with that combination of traits, so it was definitely difficult. However, learning how to play those traits, as well as learning all about Shakespeare's last masterpiece, was very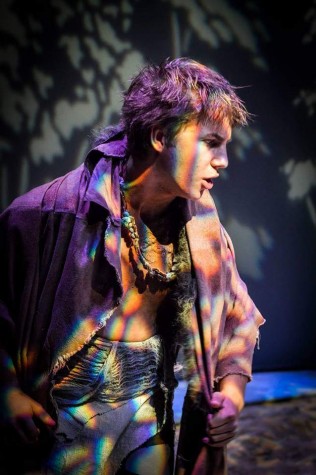 gratifying."
A graduating senior from the class of 2015, Alex Cronmiller, also expressed his thoughts of playing the monster-slave, Caliban. "Being shirtless," he said, "and also being able to understand what it feels like to be enslaved and trapped, but upon freedom, realizing the differences of life."
The Tempest became one of the most successful Summer Shakespeare Theatre productions yet, garnishing praise from all over the community, many comparing it to the likes of older shows done by the community such as Richard III, Romeo and Juliet, or the spirited war history, Henry V.
For the Fox Valley, Summer Shakespeare Theatre remains a staple of, well, summer. It proves that plenty of students all around the area are eager to spend nearly two months in a dusty, rubbish theater rehearsing ancient vocabulary and wondering why it is so entertaining to giddily say aloud the phrases "nimble marmosets," "but love," and "loins." However, it also proves that Shakespeare's language, themes, and emotions will never die –they will live on vicariously through every student that walks in those doors.