North vs East Recap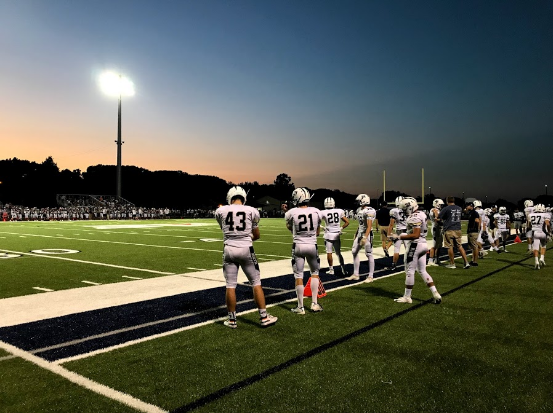 Friday night at Appleton East High School was a great night for Appleton North Football. Taking the win with a final score of 47-7. The offense sparked early and developed both a running game as well as a supportive passing game. The defense did their job as well by forcing five turnovers as well as holding them to one touchdown.
Linebacker Terrel Williams who led the defense with 10 tackles and 1.5 sacks said when asked about the pressure and teamwork, ¨We worked together a lot. Salm had drawn up a bunch of plays for us about putting pressure on the quarterback.¨
Defensive lineman coach, Coach Hechel was also pleased with the performance on Friday night, "It was a tough job for the defensive line tonight."
He also added this about the scout offense, " the kids that ran scout offense, really gave us a good look. This is a unique offense to play against because you don't see it that often.
The offense seemed electric scoring 6 touchdowns. Kyle Hammen who was in charge of catching two said this about the communication on the offense with QB Robinson, "Everything starts with him." "He is probably the best player on the field."
Having strong leadership among the field is reflected through the stands of Appleton North. Our very own Mr. Lightning, Jack Kleist, says his position is, "Filled with a lot of responsibilities". "I'm always managing people, always talking. The goal is not only to have the student section happy but to make sure the football players are happy." This tradition passed down to Jack by graduated senior, Ben Thomas, is not taken lightly. "The goal is to have the rowdiest student section in the conference, if not the whole state." The Appleton North Student Section of 2018-19 is glad to be backed by Mr. Kleist, a natural leader, a true master of his craft.
Overall it was a great night for both sides. The offense putting up 291 total yards and the defense forcing six fumbles and recovering four. Their next match up will be Friday, September 21st against Kaukauna at home which is also Homecoming.