Noctiluca's ACT tips and tricks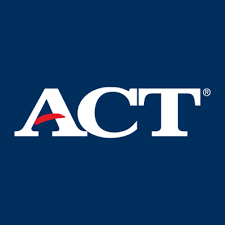 As the sunshine, clear skies and flowers of spring begin to approach, a darker and more melancholy prospect looms over students across the nation — the ACT. Throughout the past few weeks, students have been working diligently both inside and outside of school to prepare for the test, acknowledging the importance of it in future opportunities such as college decisions. In order to assist students, the Noctiluca interviewed Surya Vir, David Yao, and Ryan Pope to gain a few tips that will help them breeze through the test!
Bring a watch to the test in order to ensure that you are correctly pacing yourself — you want to make sure your time allocation is as even as possible. 

Answer all the questions on the test — even if you are blindly guessing at least you have a chance of getting them correct. 

Bring 2 to 3 pencils (Make sure they are ACT certified) with you and a calculator. You never know what could happen. It's nice to have a backup.

Pick the letter "A" for ELA when the time is running out because it's more likely to be "No Change" than anything else.

Don't stay out late the previous night. You want to get at least eight to ten hours of sleep during the night before the test. 

Remember to eat some sort of breakfast the day of the test, and try to make it somewhat nutritious. You definitely don't want to be running on an empty stomach on test day.  
Resources
ACT, Inc. offers several free resources for preparing for the test under this link: http://www.act.org/content/act/en/products-and-services/the-act/test-preparation.html
VarsityTutors.com offers ACT prep classes for no fee.