Wisconsin Supreme Court Overturns 'Safer At Home'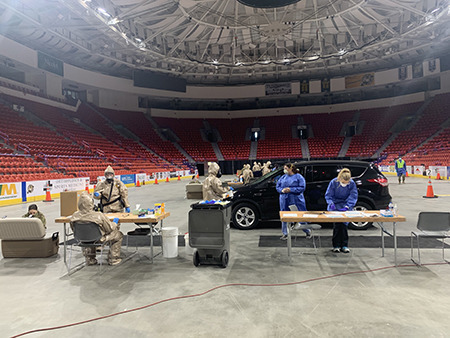 On May 13th, a vote of 4-3 by the state's highest court revoked the authority behind the current 'Safer At Home Order'. Across Wisconsin, residents took the news with a wide-variety of reactions. Immediately, several bars and businesses hurried to re-open and saw waves of customers burst through the doors as they unlocked. Other enterprises spent the night debating the tough decision of whether economic relief would outweigh the safety risks for their employees. Families sat at home wondering whether their jobs would be back or rather another surge in Covid-19 cases instead.  All the while, state and local government officials scrambled to put together a 'patch-work' of advisories and mandates in different counties, trying to at least partially preserve the invalidated order.
The ruling was based on the perception that the state's Department of Health had overstepped with its scope of powers. The controversy centered around the declaration made by appointed DHS Secretary Andrea Palm to issue a separate 'Safer At Home Order' in April, identical in name to the one made by our Governor in March. Republican law-makers in response challenged the order because they believed only the state legislature had the power to limit citizen's personal liberties in the ways the DHS did. As the two sides went to court, Republicans used Wis. Stat. § 227.24 (2) to contest the fact that Palm did not comply with the proper procedures in sanctioning the order, despite receiving approval from the Governor. Lawyers from the opposite end refuted this argument by trying to use Wis. Stat. § 252.02 as means to justify the order's validity. Ultimately, the Wisconsin Supreme Court dismissed the defense's line of reasoning and struck down law enforcement's ability to further prosecute and punish those whom fail to comply with the order.
As Governor Tony Evers has publicly shared his disappointment in the decision, our state finds itself in a critical moment with the way we move forward. Our citizens need to ask themselves what measures they need to take to protect themselves because the health crisis caused by coronavirus is still far from over.
Read the Dissenting and Majority Opinions of the WI Supreme Court: https://www.wicourts.gov/sc/opinion/DisplayDocument.pdf?content=pdf&seqNo=260868