Football Fortune Telling: NFL Power Rankings Edition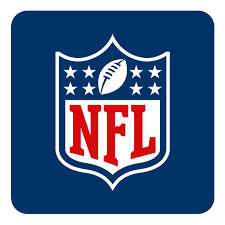 This week with the multiple game postponements now thanks to COVID-19, I'm not publishing my usual advice and game pick column. However, to keep in the spirit of things, I will be this unleashing this column's first edition of power rankings, and hopefully updating it every 4 weeks to keep things fresh.
Note, the list I'm compiling takes all aspects of a team's momentum into consideration: recent games, health, coaching changes, etc.
Hope you enjoy:
1) Chiefs (3-0) – Not the most complete team in the NFL, but limiting Lamar Jackson to a single touchdown is scary!
2) Bills (3-0) – If you can lead AFC East against Bellicheck, your team heeds respect.
3) Seahawks (3-0) Easily the best offense in the league right now as Rusell Wilson has been invincible, but Adams' absence is not making things more comfortable on for the defense.
4) Steelers (3-0) Unlike the other undefeated teams that appear later on this list, Pittsburgh is coping with injuries and that's what this league seemingly will come down to this year.
5) Colts (2-1) Forget Week 1, this defense is literally beating teams on their own!
6) Packers (3-0) With their three best receivers are not playing (Adams, Lazard, Funchess), can La Fleur still keep the team afloat?
7) Bears (3-0) Morale victory… well, for everyone except Trubisky.
8) Buccaneers (2-1) Brady is back for now, and the defense has recovered.
9) Titans (3-0) Lucky on the field, but not so much with the tests!
10) Ravens (2-1) Superstardom is there, but the Ravens can't quite keep ahold of it when they need it the most. Got to be more clutch to win some rings.
11) Browns (2-1) A winning record for the first time in weeks, years, … decades? Enjoy it while it lasts since it probably won't be long, unfortunately.
12) 49ers (2-1) This team gets some starters back, but it's about a half dozen spots away from being complete. Beating the Giants makes you feel better, not stronger.
13) Rams (2-1) A clicking offense seems to be there, but can they compete in a crazy NFC West?
14) Raiders (2-1) Getting the tough games out of the way, they can capitalize with a shifty Josh Jacobs.
15) Patriots (2-1) Stidham is not the person you want when the Chiefs come at you.
16) Cardinals (2-1) Like a box of legos, this team can shape up into anything. They can win big, and they can blow it big-time against a struggling Lions squad. Ughhh.
17) Saints (1-2) A few calls could have given them numero dos in the win column, but the Saints continue to sleepwalk through 2020.
18) Lions (1-2) They stopped the bleeding… Can the stitches hold?
19) Dolphins (1-2) Fitzpatrick showed why he is good enough to start on his eighth team. Wait, is it ninth? Whatever, fins up!
20) Panthers (1-2) I mean they won, so they kind of half to move up right?
21) Texans (0-3) They've been here before, am I right? Don't bet against Deshaun Watson, even when science says so.
22) Broncos (1-3) Best team in the league with a .250 record, period.
23) Vikings (0-3) Best offense on this side of the list. But, the defense reeks.
24) Chargers (1-2) Herbert, played Jekyll and Hyde last Sunday, but at least there might be a future for him… That's more than you can say for other teams below.
25) Jaguars (1-2) Minshew struggled 10 days ago, but hey at least he looks like he's trying. C'mon… name a time and place you don't secretly root for Jacksonville.
26) Cincinnati (0-2-1) There are two bright spots in Ohio, Joe Burrow and the team's orange uniforms. Everything else looks grim. Note, the Browns being beige, don't qualify.
27) Redskins (1-2) Just why? Why play Haskins? Are they giving Smith extra time to heal? However, from a statistical standpoint, they have the best NFC East playoff odds. What a joke.
28) Dallas (1-2) No credit for throwing for 500 yards in Seattle. The Dolphins will do that tonight.
29) Falcons (0-3) Next stop, Choke City. Please punch yourself as you exit to the doors to the left.
30) Philadelphia (0-2-1) Cowards never prosper. Shame on them for giving up Foles!
31) Giants (0-3) Best team in New York City, yeah! Like that means anything.
32) Jets (0-4) Taking special teams out of the equation, the opposing defense the week before outscored your offense. This week, your own defense tied your offense. Next week, watch Adam Gase score six more than Darnold.