Football Fortune Telling: Week 6 (Fantasy Advice & Game Picks)
Week 6 Picks:

Overall Record:
Game Picks: 51-28
Fantasy Football Leauge: 3-2
Week 5 Grades:
Game Picks: A+
So I went 9-6, which seems average, but in actuality was probably one of my best weeks. Did I pick the Jets and Washington Football Team to win? But I could care less. My crystal ball honored me with a Dolphins Miracle and Derrek Carr's masterpiece over the Chiefs. Confidence is at an all-time high.
Fantasy Football: C-
Okay, the past two week's I've gone against undefeated teams in my league without multiple starters so naturally, things didn't go well. Of course, not playing Travis Fulgham or Chase Claypool was more embarrassing than any loss, but I'm extra determined to make up for it this week with some stellar picks.
Notable Game Picks:
Bay 1 @ Bay 2 – Look, all the hype is about Rodgers v Brady III, but we got to remember that this match-up doesn' take place in the ring; this is a football game. Nonetheless, despite a crushing loss in 2018 to the Patriots, the quarterbacks played well both times in their two prior match-ups and there is no reason to think any different today. Green Bay should take this by a touchdown, just because they have the better Jones at RB.
Bears @ Panthers – Everyone must be drinking from the Kool-aid since this is being called "must-see" television for some reason. Unless you are a defensive enthusiast who likes seeing away teams choke for no reason, that might be true. No offense to Chicago, who in my mind has the best D in the league (sorry Pittsburgh), however, this match-up comes down to confidence. When you face off a team that has almost lost 5 of its games in a row against a team that has won three games in a row, it's hard to go against that. See the tables flipped with the Bears having an 8-point lead in the 4th, only to lose by a field goal after the two-minute warning.
Titans @ Texans – Historically, the Titans have been really shaky against the Houston team, but can anyone undervalue a squad more than the Titans thus far? Of the undefeated teams, the Titans have had undeniably one of the toughest schedules against the likes of the Colts and the Bills. Okay, Deshaun Watson is more talented than Tannehill (not by that much though, credit deserved), but does he have the weapons to win games as Tennesse does? The answer to that question is AJ Brown taking two more TD's to the house in the second-half to seal this game by 10.
Jets @ Dolphins – Don't pick the Jets. Don't pick the Jets. Don't pick the Jets. Don't pick the Jets. Don't pick the Jets. Don't pick the Jets. Don't pick the Jets. Don't pick the Jets. Don't pick the Jets. Don't pick the Jets. Don't pick the Jets. Don't pick the Jets. Don't pick the Jets. Don't pick the Jets. Don't pick the Jets. Don't pick the Jets. Don't pick the Jets. Don't pick the Jets. Don't pick the Jets. Don't pick the Jets. Don't pick the Jets. Don't pick the Jets.
Browns @ Steelers – After going upset crazy last week, I'll tone it down for Week 6 with this prediction. News going into the week has been that the Browns are banged up which is true, however, recent developments suggest Beckham will play, and we know Myles Garret is especially motivated to go head to head with the Steelers. Or should I say helmet to helmet? One more undefeated team will fall, after some defensive missteps that allowed Carson Wentz and Travis Fulgham to give Pennsylvanians a scare last week will resurface. Browns take two picks in this one to cap-off an early lead in a low-scoring affair.
Other Picks:
Football Team @ Giants, Cardinals @ Cowboys, Rams @ 49ers, Bengals @ Colts, Lions @ Jacksonville, Broncos @ Patriots, Falcons @ Vikings, Ravens @ Eagles, KC @ Bills
Fantasy Advice:
Reminder, I play in a regular PPR league with typical scoring rules and rosters.
Start: Miami D, Ezekiel Elliot, James Robinson, Terry McClaurin, Chase Claypool
Bench: Anthony Miller, Zach Ertz, Carson Wentz
Risk-It: D'Andre Swift, Gerald Everret, Andy Dalton
Pick-Up: Travis Fulgham, Myles Gaskin, Mike Williams, Rashaad Penny
Wait till I show you what I got for Week 7!
About the Writer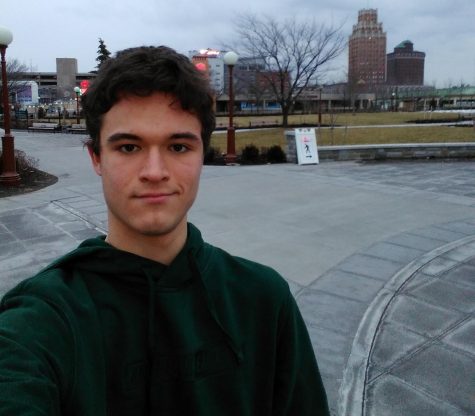 Ciaran Cole, Senior Editor In Chief
Hi! I'm thrilled to be working with all our talented editors this year and being part of North's voice for change. I'm excited to bring awareness...