Noctiluca Music Update – February
Hang on for a minute...we're trying to find some more stories you might like.
NEW Songs Out that You Should Listen To
Momentary Bliss – Gorillaz ft. slowthai, Slaves (Electronic/Rap)
Casino – Ryan Beatty (Pop)
BEST INTEREST – Tyler, The Creator (Pop/Rap)
Black Qualls – Thundercat ft. Steve Lacy, Steve Arrington (R&B/Soul)
Run – Joji (Pop/R&B)
Album Review – Mac Miller's Circles is a Posthumous Triumph
Malcolm McCormick's tragic death in September of 2018 was a great loss to the entire music community. The artist that millions of fans knew as Mac Miller was just twenty-six, but had already released five studio albums. Throughout that time, he evolved from party rap star on early mixtapes like Best Day Ever, to a more mature sound on Watching Movies and GOOD A:M. His last two projects, The Divine Feminine, and Swimming went in a more soulful direction, as Mac began to prioritize singing over rapping, something he continues on Circles. Meant as a companion record to 2018's Swimming, Circles is twelve tracks and just under fifty minutes. Throughout the run time, the songs, produced by Jon Brion, feature varied instrumentals, and spotlight Mac's voice much more than his previous records. This makes for a much more personal album that is, at times, heart-wrenching. The opening track is intimate, as Mac sings hauntingly about his addiction and impending fate. Complicated is an oddly comforting tune that follows directly after, and Blue World is an upbeat and fun track; a welcomed change of pace on a record such as this. Good News was the lone single on Circles, and it is the most affecting in the tracklist. The plucky guitar and Mac's soothin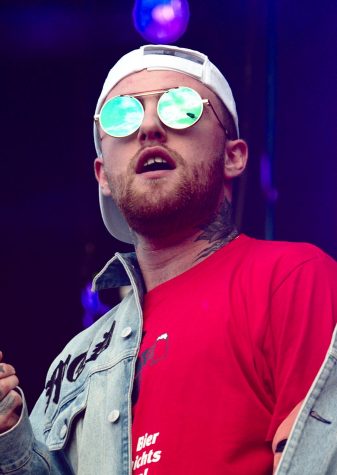 g delivery, and masterful lyrics make for one of the best songs in his catalog. Hand Me Downs and Surf are similarly arranged, and are also highlights, as Mac delivers one of his best rap verses ever on the former. Everybody is an emotional piano ballad, and a cover of Arthur Lee's 1972 song, Everybody's Gotta Live. That's On Me is an interesting detour, and a song which shines instrumentally. The album ends in much the same way it started on Once A Day; just Mac, and in an equally beautiful way. Circles isn't without flaws; a couple songs blend into the next without much distinction, and certain instrumental choices don't go over as well as others. However, while his last efforts were more drowned in their own vibe than anything, this record is focused and direct. Posthumous releases are often little more than craven cash grabs, but one has a hard time believing that Mac didn't want this material released. Circles is not an easy album to listen to, nor is it fun and exciting. It does, however, provoke thought, and give a window into the end of his short life. Circles is Mac Miller's most quality and compelling work. 
8/10
Favorite Tracks – Good News, Blue World, Hand Me Downs, Surf, Circles, Complicated, Once A Day, That's On Me
Least Favorite Track – Hands
What is the Noctiluca listening to?
Meg Cain
Overnight Celebrity – Twista feat. Kanye West 
Crimson & Clover – Tommy James & The Shondells
Emma Krajnik
After the Storm – Kali Uchis ft. Tyler, The Creator 
Brady Korb
The Good, The Bad, The Ugly – Consequence ft. Kanye West
Nimrit Sodhi
Navajo – Masego 
Buying Time – Lucky Daye 
Arthur Koenig
Drunk Drivers/Killer Whales – Car Seat Headrest 
Grazing in the Grass – Hugh Masekela
Mihir Uberoi
Pony – Rex Orange County 
Cole Brennan
Barbados – The Polar Boys
I Know – Drake Bell
About the Writer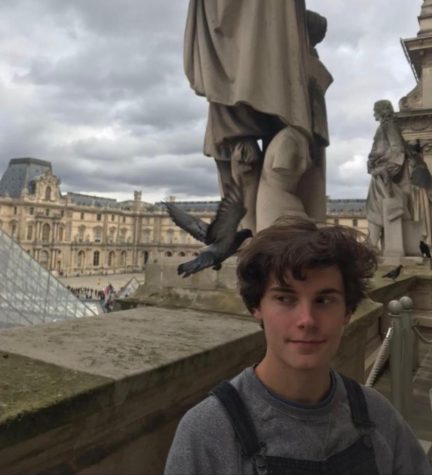 Arthur Koenig, Opinions Editor
Yo! My name is Arthur and I'm the Opinions Editor for the Noctiluca. I appreciate strong opinions and I love conversations about interesting stuff! I'm...