Newsletter focuses on Black History Month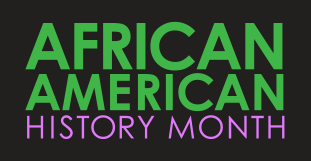 In recognition of Black History Month, Mr. Kempton Freeman, adviser of the Black Student Union at North, East and West high schools, has brought together information on Black History Month in the form of a newsletter. The newsletter will be sent out once every week in February and shares quotes, important people, and important events related to Black History Month.
1926 – Negro History week originated by Carter G.Woodson is observed for the first time.
BHM Person of the Week
Charlie Sifford, a pioneer in the world of golf, helping to dismantle the "Caucasian-only clause" and opened the game of golf to generations of Black golfers.
Charlie Luther Sifford was born on June 2, 1922, in Charlotte, North Carolina, the son of a factory worker.
As a youth, he worked as a caddie at the Carolina Country Club in Charlotte. In 1948, Sifford sought to compete as a professional, but with the existing social norms, he was not allowed to play against white competition and was instead relegated to competing against other Blacks. In November of 1961, the PGA would officially drop its "Caucasian-only clause" and Sifford was a granted a full PGA membership. Sifford was inducted into the World Golf Hall of Fame in 2004, the first African-American so honored. In 2014, Charlie Sifford was awarded the Presidential Medal of Freedom.
Quote of the Day
"One day our descendants will think it incredible that we paid so much attention to things like the amount of melanin in our skin or the shape of our eyes or our gender instead of the unique identities of each of us as complex human beings."—Franklin Thomas, activist, philanthropist, and former president of the Ford Foundation