Hermes named new associate principal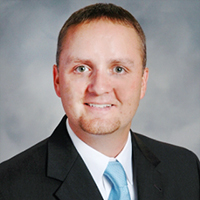 Mr. Paul Hermes has been named the new associate principal for curriculum and instruction at North High School, effective July 27.
Hermes, who started his teaching career as a social studies teacher at East High School for six years, spent the past seven years as the associate principal at Bayview Middle School in Howard Suamico.
Hermes will be filling the position formerly held by Mr. Dave Pynenberg, who began his new role as North's principal on July 1.