Appleton North's animal-loving club
Hang on for a minute...we're trying to find some more stories you might like.
One of the things students love most about Appleton North is the extensive variety of clubs. There are competitive clubs (Math Team), hobby clubs (Knitting), outreach clubs (Girl Up), informative clubs (Psych Club), and now there is a club for animal lovers. Sophomore Madison Abernathey founded SETA (Students for Ethical Treatment of Animals) in order to help animal shelters in the community and raise money for their services. "SETA is a group of people who believe that animals are just as much a part of our family as any person… We go to shelters such as Saving Paws and the K&R Small Animal Rescue and we do as much fund-raising as possible to raise awareness for our club."
Madison is passionate about her cause and determined to make a difference in the community. "I started SETA with the hope that others would join and want to be a part of a change, a small one, but one that would help shelters and give them the funds to be able to help animals in need of a place to be cared for." Of course, Madison's love for animals includes her own beloved pets: three labs and a calico cat. "Bear is a big, old black lab, Koda is a spark plug, and then there's the baby, Winston, who isn't the smartest of them all but all he wants is love. Then we also have Shiba, a calico cat who loves belly rubs until she decides your hand is a chew toy."
Like any new club, SETA is small with only about thirteen regular attendees; however, Madison hopes to recruit more animal lovers as word gets around. The goal for this year is to raise $200 for local shelters either in money or donated products. SETA meets after school two times a month to plan activities in Mrs. Gill's room. Lastly, Madison added, "We are encouraging everyone to wear pajamas and bring pillows and blankets because we have the entire gym at our disposal!"
About the Writer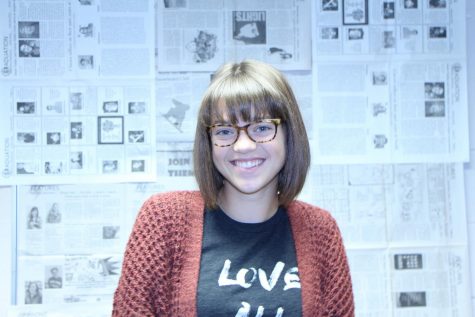 Annessa Ihde, Junior Editor-in-Chief

Hey guys! My name is Annessa, and I am this year's Junior Editor-in-Chief. Despite what my title suggests, I am not actually a senior. You can find me...