Humans of Appleton North: Kyra Carstensen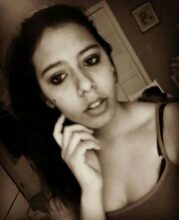 On Feb. 22 last year, a close friend named Kyra Carstensen recited an original prose poem titled "Beautiful" for our creative writing class.  It told the story about a young woman who was struggling with an eating disorder throughout high school. Kyra had based it off of her own personal experience. After much persistence and encouragement, I was able to convince her to finally present her masterpiece to the class. When Kyra stood in front of the class presenting her poem, I recall how everyone had been on the edge of their seats, eyes glued to the front and how the classroom was completely silent during the emotional performance.
How hard was it to share something so personal to an entire class?
"To read something so powerful, it was hard…it was really hard, but it also brought out awareness to students about issues like this one."