Retiring activities director will miss working with students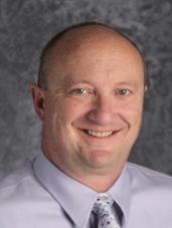 Appleton North Activities Director Mr. Kevin Herrling is retiring after a career in education.
Mr. Herrling is grateful for his time as activities director. His favorite memories were the Girls' State Basketball Championship win a few months back, as well as the Boys' State Volleyball Championship a couple of years ago.
Most importantly, however, he said, was the growth, maturity, development, and competitiveness of all of the young men and women who have participated in all of the activities throughout his six years of being the activities director for North. "That will be the hardest part about leaving. Watching all of our students develop into leaders was something I will miss greatly," Herrling said.
"I'm retiring for a number of reasons. First, some minor health problems have caught up to me, the long hours have affected me greatly, and the time commitment has affected me spending time with my family greatly," he said.
While in retirement, Herrling said he will be spending a lot more time with his family, and he will be doing some of his favorite things, hunting and fishing, as well as volunteering for Habitat for Humanity, which involves building houses for those less fortunate.
Filling the role of activities director for next school year will be Mr. Nate Werner. Werner has had previous experience at North as the Boys' varsity soccer head coach from 2006 through 2013, and currently at Neenah as the activities director.
Mr. Herrling wishes Mr. Werner all of the best as North's new activities director. He would also like to thank the Appleton North community for making his time as activities director a successful one.